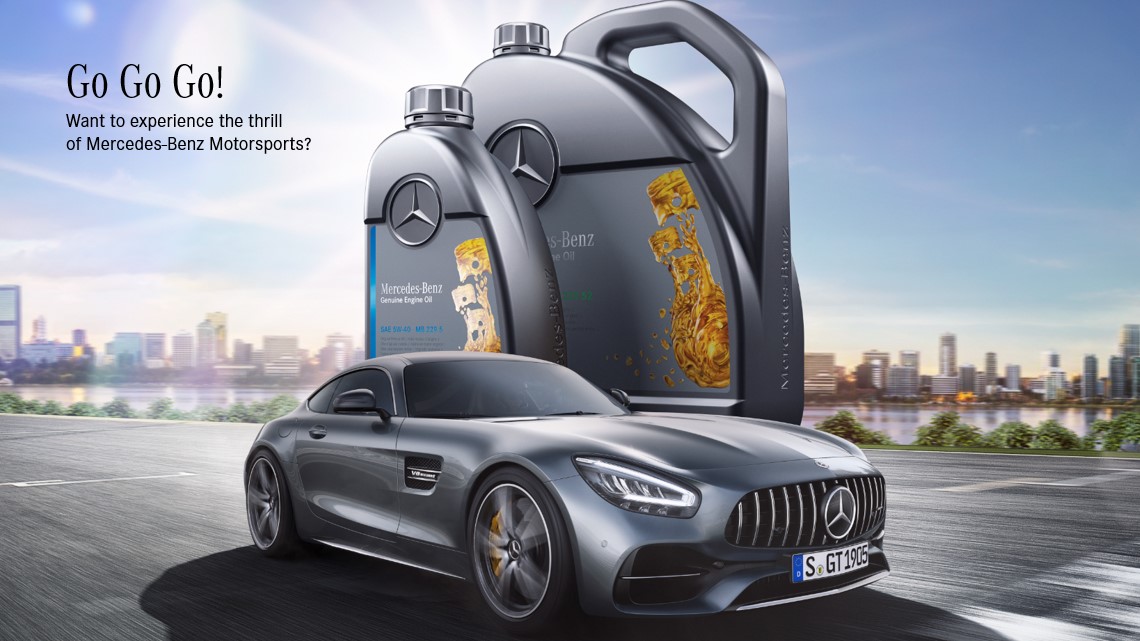 Get ready to take the wheel and feel the adrenaline first hand with a truly once in a life time experience. 20 lucky winners will join Mercedes-Benz Chief Driving Instructor, Peter Hackett, and his specialised team of driving professionals in Melbourne for an exclusive Mercedes-Benz Drive Day. >
For every 10 litres of selected Mercedes-Benz Genuine Oil purchased between 12 August 2019 and 29 February 2020, you will automatically receive one valid entry into the draw for an exclusive drive day ticket. It's that simple, the more you buy, the greater your chance to win.
This competition is open to registered Mercedes-Benz TradeClub members only.
Not a member?
See the benefits and join today.
Already a member?
Click here to see your eligible purchases and entry ticket status.
More Information >
Terms and Conditions and a List of Eligible Products >